Have worked with Doug for 20+ years. Crouch's do quality work and are very trustworthy. Would highly recommend!
Kathy Gilbert
Google Review
This is by far the best hvac company in our area! Knowledgeable, efficient, fast response! If you need ANYTHING related to hvac—call them now!!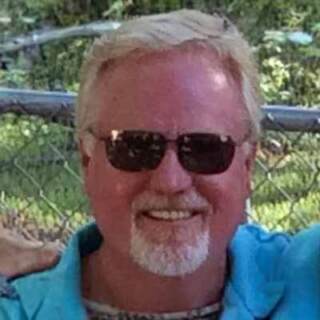 If you have not worked with Crouch's heat and air, you should. They will take care of you and it's a company you can trust. They are on time and they will shoot you straight. Thanks Doug.
Doug and Charlene are not only hard working but are a man and woman of high character and integrity. When selecting a contractor, one of the most important attributes besides the technical qualifications is honesty. Doug not only possesses the technical acumen (has a journeyman license), but is also a man who is known to his community as one who does the job right and does people he serves right!!
I have used Doug since approximately 1995. First house was complete central heat and air from the ground up. Very pleased. Second home was done by his son, Robert. Same courteous professional job. Would not use anyone else.
I originally used Doug Crouch in 1999 to install a complete system in an addition to our home. Since then he has installed an additional residential system and four commercial systems for me. He has been my "go to" for service on all of those. One of my best friends just asked me last night who they should call to work on their elderly mother's HVAC. I quickly told him about Doug. He is an honest, knowledgeable, Christian man that I have trusted for over 20 years.
Doug Crouch is one of the kindest people I know!!! He is super on keeping his word about installation and service. His quality of work and responsiveness is super great. I would highly recommend Crouch' s Heating &Cooling if you are looking for new installation or repai & maintenance.
Doug & Barbara Lasater
Google Review
Crouch's Heat and Air have taken care of our HVAC needs for over thirty years. The quality and timeliness of service that we have received has been outstanding every time! They are great to work with and I highly recommend them to everyone!
Doug and his helper are very profesional. They found a leak that other companies couldn't. When they did the work they were on time and solved our cooling problem. I am recommending them to all of the family and neighbors.
Gregory Smith
Google Review
We are almost finished with our new home and one of the best parts of this project has been Doug Crouch and his guys. They were always professional and went out of their way to take care of our needs. I started out wanting American Standard HVAC equipment and got a friend out of the deal. Thanx Doug