Have worked with Doug for 20+ years. Crouch's do quality work and are very trustworthy. Would highly recommend!
Kathy Gilbert
Google Review
I was in a pinch and Doug did really amazing job of making me and my AC situation a priority. The man has character, you can see it in his work and professionalism.
I originally used Doug Crouch in 1999 to install a complete system in an addition to our home. Since then he has installed an additional residential system and four commercial systems for me. He has been my "go to" for service on all of those. One of my best friends just asked me last night who they should call to work on their elderly mother's HVAC. I quickly told him about Doug. He is an honest, knowledgeable, Christian man that I have trusted for over 20 years.
We have used crouches For our heating and air For closing on now on 30 years. Outstanding work. Very honest and very dependable. The first time we use them was when we couldn't get anybody else to help with ductwork and they stepped up to the challenge and fixed it and is still working great today. Highly recommend
LaNita Milligan
Google Review
Doug, the owner is a great Christian man, who does what he says when he says he will do it. His work is top notch and I would recommend his company for any of your heating and cooling needs!
Doug and his helper are very profesional. They found a leak that other companies couldn't. When they did the work they were on time and solved our cooling problem. I am recommending them to all of the family and neighbors.
Gregory Smith
Google Review
Doug Crouch is one of the kindest people I know!!! He is super on keeping his word about installation and service. His quality of work and responsiveness is super great. I would highly recommend Crouch' s Heating &Cooling if you are looking for new installation or repai & maintenance.
Doug & Barbara Lasater
Google Review
My wife and I had just bought a house only to find the heating system was bad and the foundation duct work was worse and covered up to sell. Doug was not only the best quote, but flipped our duct work to the attic in an amazing time frame. Finances were tough so he directed us to a lender that gave us great rates and terms, better than our own credit union could provide. The experience was pleasant and easy, the work was top notch, and the courtesy was outstanding. We highly recommend Crouch's Heat and Cooling!!!
Ron & Heather Wallace
Google Review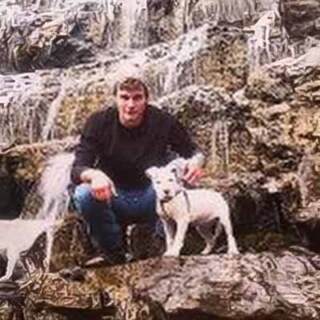 Had this company do some work and they were great. Everything was perfect and they were very professional and super nice and understanding as well.
Hunter Davis
Google Review
I have used Doug since approximately 1995. First house was complete central heat and air from the ground up. Very pleased. Second home was done by his son, Robert. Same courteous professional job. Would not use anyone else.