This is by far the best hvac company in our area! Knowledgeable, efficient, fast response! If you need ANYTHING related to hvac—call them now!!
Doug Crouch is a man of his word. If he tells you he will be there, he will be there and ready to quickly remedy your problem. He is fair and trustworthy… he would never overcharge a person an unfair price. I can guarantee, you will not be disappointed in any work Doug Crouch does!
Doug has been taking care of my old system for years-keeping it running longer than expected. Always honest, courteous, and willing to go above and beyond to keep us running.
Deborah Chabinak
Google Review
I have used Doug since approximately 1995. First house was complete central heat and air from the ground up. Very pleased. Second home was done by his son, Robert. Same courteous professional job. Would not use anyone else.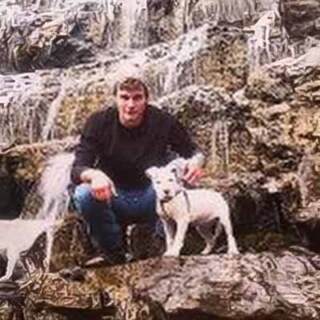 Had this company do some work and they were great. Everything was perfect and they were very professional and super nice and understanding as well.
Hunter Davis
Google Review
We are repeat customers for a reason! Upstanding individual, punctual, and intelligent. Crouch's has been quick to come up with a reasonable solution each time. Trustworthy and dependable!
Erika Johnson
Google Review
Very professonal, friendly and honest. Gave fair and reasonable estimate on new AC/Heating unit. Gave me printed material on type of equipment he installs. Responded quickly each time I called him. Did an excellent job, cleaned everything up and finished in a timely manner. I strongly recommend for quality work and service you can depend on.
I came home from work and the temperature in my house was 64 and my heater would kick on, run a couple of minutes then shut down. I called Crouch Heating and they were busy. However Crouch himself came out about 8 PM and fixed my problem very quickly and at a very reasonable price. You can't beat quality service at a reasonable price. I highly recommend Crouch's Heating.
I inquired of Doug Crouch about installing a new home heating system in the Fall of 2018. I am glad to share that every step of the way, Doug Crouch was a consummate professional. He was honest in his assessment and provided a high quality, affordable solution to our home heating problem. Doug is known to be a good Christian man and someone you can trust!! Simply put, I know this and am comfortable about saying this about Doug without ANY reservation!! I would gladly trust Doug with my most prized part of my life, my grandchildren, and never worry about their safety or well-being for a second!! If You are looking for a professional approach to your heating and air needs, you need to contact Doug Crouch at Crouch Heating and Air. You will NOT be disappointed!!!
Erick Reynolds
Google Review
Crouch's is a well run business. They are knowledgeable, trustworthy, and responsive. Doug has always been there to provide service to my family's home and rentals.